Heading to this year's Wanderlust festival? You can find LÄRABAR at the Kula Market Trading tent and posting all day on Instagram. Come and try their three, delicious flavours – Apple Cinnamon, Banana Choc Chip and Peanut Butter.
LÄRABAR is also available nationally at Sainsbury's, Ocado and Amazon.
---
Sometimes, less is more.
It's an expression we've all heard at some point or another in our lives – and one we often overlook. Life gets busy. Temptation gets the better of us.
But what would happen if we did start thinking smaller, and spending more time considering the little things that really, truly matter? This was where LÄRABAR started.
Widely recognised as 'the original fruit and nut bar', LÄRABAR's deliciously irresistible snacks bars are simple, pure and contain no more than six ingredients. Put simply, it's food made from food that makes our body and mind feel great.
Ahead of this year's Wanderlust festival, where attendees can pick up LÄRABAR samples to stay nourished, we spoke to the brand's inspirational founder, Lara Merriken, on her passion for real food and how living mindfully can keep us feeling strong, inside and out.
Where did Larabar start?
I was inspired while hiking in the Rocky Mountains in May of 2000, near my home town in Colorado. I was eating a trail mix and I wondered why there wasn't a product on the market that was made of real food, that was portable, that tasted indulgent and delicious without compromising healthiness. It was truly an intuitive moment and I followed it though. In a way, the food-bar business chose me.
What's the philosophy behind the brand?
At LÄRABAR™ , we believe that a sound mind and body are derived from food in its simplest state.
We believe that it doesn't matter who you are, everyone deserves to eat great food. We are passionate about creating delicious, convenient snacks that are made from just a few, simple ingredients for everyone to enjoy.
What inspired the flavours?
I was junk food junkie in my younger days, but then I discovered the right natural foods to bring my body, mind, and spirit to life. Apple Cinnamon, Banana Choc Chip and Peanut Butter are all healthy twists on favourite treats.
What was the 'pinch me' moment for LÄRABAR?
When I made my first batches, I used just a Cuisinart and rolling pin, packaging each bar by hand. Today, our team produces millions of bars every year. It's phenomenal. While the method has changed, the same love and passion remains.
What is your definition of success?
Success is the attainment of happiness and fulfilment in all things. Being the founder of LÄRABAR is only a part of the joy I'm fortunate enough to have in my life. I find fulfilment being present for myself and the people that are most important in my life.
LÄRABAR teaches us the importance of living mindfully. How else do you do this, day to day?
Meditation is definitely a big part of staying connected and in the moment. Through this experience, discovered that I could tap into my intuition. It had always been there for me, but I finally began to recognize it, feel it. Something inside of me says, yes, that feels good or, yes, follow that path.
I also think physical exercise and quiet time are important. I love to play tennis, spend quality time with family and friends, walk my dog, read and prepare food. A good laugh is powerful medicine, too.
What does wellness mean to you?
Being true to yourself and doing things in life that are fulfilling and bring joy and satisfaction. For me this is a combination of fulfilling work, surrounding myself with family and friends that nourish me, engaging in physical activity that I love, eating a healthy diet that is enjoyable and pursuing interests that bring me pure joy.
What do you always have stocked in your pantry?
LÄRABAR's of course! They are still my very favourite go to snack anytime of the day.
Movement is a pillar of Wanderlust Festival. What role does running and yoga play in your life?
I have always loved running because it's highly physical and it's also a moving meditation for me. I absolutely love the feeling of being outside and running through a neighbourhood or city.
Yoga is the perfect counterbalance to running for me. It's also highly physical which I love but it also challenges me to use and push my body in new ways that feel amazing. Similar to running, it's also a form on meditation.
How are you feeling about this new collaboration between LÄRABAR and Wanderlust in the UK, after the long-standing sponsorship in the US?
It's a wonderful fit. We're looking forward to being involved with such an innovative and positive organization that shares similar values to LÄRABAR.
—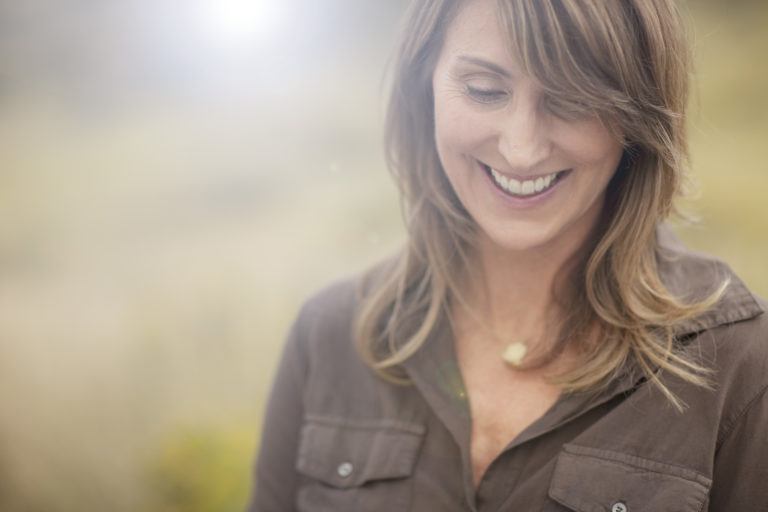 It started with a hike. In May 2000, Lara Merriken was trekking through the Rocky Mountains near her home town in Colorado when she stopped to refuel with a bag of trail mix. An idea came to her: what if she could combine simple, wholesome ingredients into a bar that was convenient, tasty and real? Almost two decades later, LÄRABAR can be found in grocery aisles across the globe, with Lara's company producing millions of healthy bars each year. While the scale of business has changed, the mission has remained the same: creating food made from food.